TrapezePro : Contact Us
Register for Flying Trapeze Classes
Contact Us
Upcoming Classes
NO CLASSES SCHEDULED
Due to the Fire Evacuations, Flying Trapeze Classes are not available until further notice. Our thoughts and prayers are with everyone who has been affected by the wildfires. Thanks to our great Trapeze family and community who have expressed their concerns. We will try to update as soon as we have information.

Tuesday October 17 Update
Finally made it to the property today. We were very fortunate, but did lose one home of a long time resident. Trapeze rig is mostly standing. We hope to assess and get things in working order soon. Please check back for further updates. Or check the newsletter.



Photo Gallery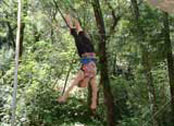 Ready to sign up?